FACEBOOK SPiES ON SMARTPHONE TEXT MESSAGES AND WEB E-MAiLS.
Published February 26, 2012
NewsCore
LONDON – Internet giant Facebook is accessing smartphone users' personal text messages, an investigation revealed Sunday. They are also going to sell your personal information for 125$ to public sources with out permission from registered users.. for a total of 5 Billion Dollars, that of which
the users will see no profit from. Basically they are stealing your information and selling it illegally ..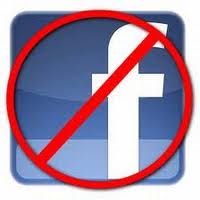 Facebook admitted reading text messages belonging to smartphone users who downloaded the social-networking app and said that it was accessing the data as part of a trial to launch its own messaging service, The (London) Sunday Times reported.
Other well-known companies accessing smartphone users' personal data -- such as text messages -- include photo-sharing site Flickr, dating site Badoo and Yahoo Messenger, the paper said.
It claimed that some apps even allow companies to intercept phone calls -- while others, such as YouTube, are capable of remotely accessing and operating users' smartphone cameras to take photographs or videos at any time.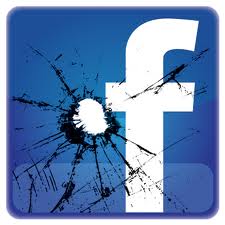 Security app My Remote Lock and the app Tennis Juggling Game were among smaller companies' apps that may intercept users' calls, the paper said.
Emma Draper, of the Privacy International campaign group, said, "Your personal information is a precious commodity, and companies will go to great lengths to get their hands on as much of it as possible."
FACE BOOK WEB DESIGNERS FOR PRISON!
More than 400,000 apps can be downloaded to Android phones, and more than 500,000 are available for iPhones -- with all apps downloaded from Apple's App Store covered by the same terms and conditions policy.
According to a YouGov poll for the newspaper, 70 percent of smartphone users rarely or never read the terms and conditions policy when they download an app.
Read more: http://www.foxnews.com/scitech/2012/02/26/facebook-spies-on-phone-users-text-messages-report-says/#ixzz1nWujFzzU
NEW YORK (CNNMoney) -- If you're a Facebook user, you have a @facebook.com email address, whether you use it or not. Facebook is now automatically posting those addresses to users' profiles and displaying them as the default email address.
Cue the backlash. Facebook told CNNMoney the change has been rolling out for "a few weeks," but many users weren't aware of it until a spate of blog posts and news articles began drawing attention to it on Monday.
"Speaking of hating your users. Facebook forces everyone onto its email system. Really, Facebook?! Really?!" tweeted freelance tech journalist Ron Miller.
Blogger Gervase Markham, one of the first to draw attention to the change, was scathing in his comments on it.
"Facebook silently inserted themselves into the path of formerly-direct unencrypted communications from people who want to email me. In other contexts, this is known as a Man In The Middle (MITM) attack," he wrote, referring to a tactic hackers use to intercept electronic messages. "What on earth do they think they are playing at?"
Facebook (FB) seemed surprised by the reaction.
"We basically defaulted to show your Facebook address as we rolled this out, just to keep it consistent for everyone," said Meredith Chin, Facebook's manager of product communications.
She repeated the word "consistent" several times in her attempt to explain Facebook's rationale for the change.