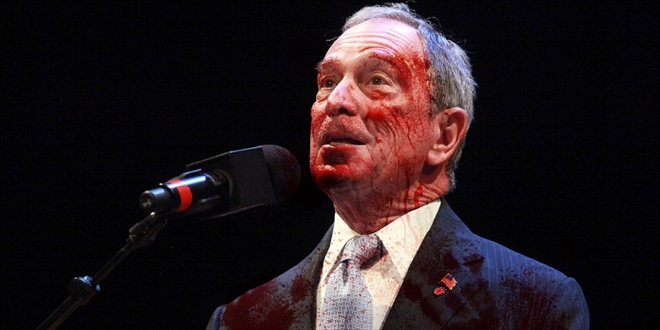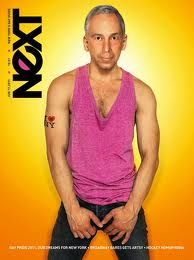 NEW YORK CiTYCAPTAiN GENERAL
" HOT DOG EATER & SODA SUCKER"

Former New York Mayor Bloomburg is launching and waging WAR = HATE, against the NRA by spending $50 million this year to build a nationwide grassroots network on gun control in a direct challenge to the National Rifle Association, The New York Times reported. 
The new gay group is called Everytown for Gun Safety gun control group funded by Bloomberg..

Bloomberg, and quote, said "They say, 'We don't care. We're going to go after you and your guns,'" he said of the NRA. "'If you don't vote with us we're going to go after your kids guns and your grandkids guns and your great-grandkids guns. And we're never going to stop untill we get to stick it in all your gun owning asses...'"
Then he said, that would turn him on and satisfy him...

Separately, Bloomberg told NBC's "Today" on Wednesday that he has no plans to run for president in 2016, "plain and simple." THANK GOD!!!!!
Bloomberg's group will target 15 states, including places where gun control laws have been implemented recently, and parts of the country seen as gun-friendly like Texas, Montana and Indiana, the Times reported.  
WE SAY STAY THE FUCK OUT GAY ASS..!!
Bloomberg said the organization will focus on women, especially mothers. 
Women who are now getting rapped on the street, or by an intruder,
will no longer be able to protect themselves. YOU WiLL HAVE TO
USE AN ASSAuLT KNiFE TO STOP YOUR RAPE ????
"You've got to work at it piece by piece," he said. "One mom and another mom. You've got to wear them down "
This is what pimps do...
Why would he do that??????
Also planning campaign activity this year is Americans for Responsible Solutions, a gun-control group headed by former Rep. Gabrielle Giffords, D-Ariz., and her husband, ex-astronaut Mark Kelly.