SUBMiT MUSiC :
Send 3 or more tracks .mp3 file,
& 1 or more photos .jpg file
E-Mail to: savagerhymes@gmail.com

"TWiTTER.COM/SAVAGERHYMES"
.
WARNiNG: UNAUTHORiZED REPRODUCTiON
OF THiS MATERiAL iS PROHiBiTED BY
FEDERAL LAW AND SUBJECT TO
CRiMiNAL PROSECUTiON...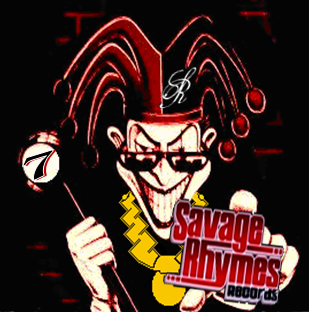 © SAVAGE RHYMES RECORDS™
Est. 2007
All Rights Reserved

MADE iN U.S.A.

NO COMMERCiAL iNTERRUPTiONS !!